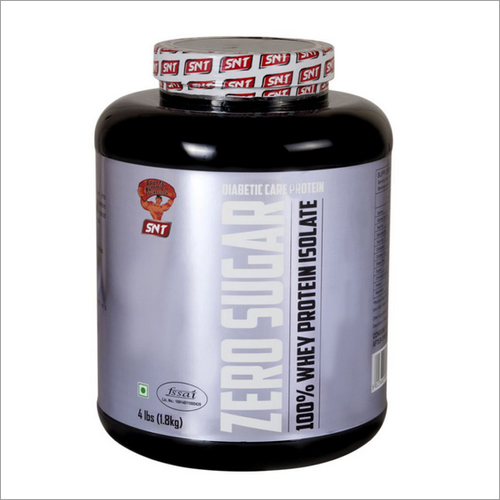 Product Description
Being a trusted manufacturer and supplier in the important business, we offer exceptionally viable and subjective Sugar Free Whey Protein Powder. This superb protein supplement is well-suited for novices, middle of the road and also individuals who are into serious workouts. Sourced from valid merchants of the business sector, if protein supplement is handled utilizing quality guaranteed fixings and propelled innovation. Besides, we offer this protein supplement in brilliant bundling material that guarantees its sheltered conveyance to the customers. Our variety of Sugar Free Whey Protein Isolate is very much acclaimed for features, such as, long time span of usability, adjusted arrangement, profoundly viable, etc.
Benefits of ingredients
100% Whey protein isolate
Zero Sugar
Chromium
To build the learn muscle Mass
Fiber
To Control blood sugar
To help Digestion
Helps to improve overall health in a multitude of ways.
Packaging Size:
2ibs (907 gram) & 4lbs (1.80kg)
SUPPLEMENT FACTS Serving Size 1 scoop, 25 g
Serving per container : 36




Amount per serving

% Daily Value*

Calories

93

-

Calories from fat

-

-

Total fat

0.5 g

0.80%

Saturated fat

0 g

-

Trans fat

0 g

-

Cholesterol

0 mg

-

Complex carb

1 g

0.33%

Dietary Fiber

2 g

8%

Sugar

0 g

0%

Chromium Picolinate

24 mcg

20%

Protein

21 g

42%

Magnesium

40 mg

10%
Contact Us
1114, Kirti Shikhar Building, Janakpuri west, Dist. Center, New Delhi, Delhi, 110058, India
Phone :+918068094763