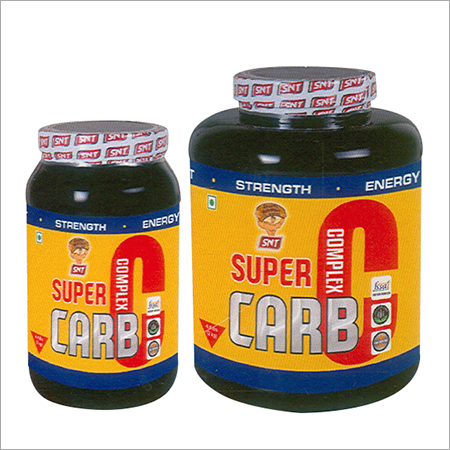 Product Description
Carbohydrates offer energy in the shape of glycogen, which is kept in the liver and muscles. While you worked, particularly for longer duration of time (45 minutes or more), you drain your glycogen stores (or your energy stores). While this occurs you drop steam when you workout and it may result in the damage of cells and muscle tissue and the immune system getting stressed.

Super complex Carb does not possess any type of fat or protein. It is unadulterated carbohydrate in the type of maltodextrin.
Maltodextrin is the idyllic carbohydrate for quick energy boost up, glycogen refill and carbohydrate carrying, as it possesses a Glycemic Index (GI) of 100 is as soaring as that of glucose.
Maltodextrin is also the preceding carbohydrate to be altered into fat, once assimilated by the body. This fact alone makes it the ideal dieting carbohydrate.
Maltodextrin also provides you as much as vigor as glucose with no creation you fat! Like this can be employed on a fat rout diet, so a 'dieter' will not experience sluggish.
Packaging Size:
1Kg, 2Kg


SUPPLEMENT FACTS

Serving size: One scoops (50 g)

Serving per container :20

Calories per serving :184

Ingredients

Amount per Serving

% DV

Total fat

0 g

0%

Saturated fat

0 g

0%

Trans fat

0 g

05

Cholestrol

0 mg

0%

Total Carbohydrates (Maltodextrin)

46 g

15.33%

L- carnitine

2.8 g

-

Sugar

0 g

-

Protein

0 g

0%

Sodium

45 mg

2%

Potassium

0 mg

0%
*Percent Daily values are based on a 2,000 calorie diet ** daily value not established
Contact Us
1114, Kirti Shikhar Building, Janakpuri west, Dist. Center, New Delhi, Delhi, 110058, India
Phone :+918068094763